If you're looking for information on viatical settlements, you or a loved one has probably been diagnosed with a life-threatening illness. This is an incredibly challenging time for you, and we here at American Life Fund, one of the nation's top leading companies of viatical settlements, are here to help answer any questions you may have, and make the viatical settlement process as easy as possible.
In this article, we'll cover topics such as:
What is a viatical settlement?
How does a viatical settlement work?
How much can you expect to get from a viatical settlement?
Do you qualify for a viatical settlement?
How fast can you get paid if you sell your life insurance policies?
And much more.
Let's start off with the basics.
What is a Viatical Settlement?
If you are looking to define 'viatical settlement' then one could say that viatical settlements allow someone diagnosed with a life-threatening illness to sell their life insurance policy for cash. This person is known as the "viator."
The third party they sell their policy to is an institutional investor, usually a viatical settlement company such as us here at American Life Fund.
So to put it simply, a viatical settlement is a legally binding agreement between a life insurance policyholder (viator) with a very serious illness and a viatical settlement company.
How Does a Viatical Settlement Work?
Once someone has decided to sell their life insurance policy, they usually reach out directly to a viatical settlement company or viatical settlement broker.
When selling a policy in a viatical settlement, the policyholder sells it for more than the cash surrender value but less than market value.
When you receive the funds, they're yours. There are no strings attached, no limits on usage. If you want to buy a house, a car, a piece of art, or pay off debts for you or your family, that's your choice.
Get A Viatical Quote Today
How Much Money Will I Get from a Viatical Settlement?
Typically, the rate you'll receive is 50 to 70% of the policy's value.
For example, let's say the viator, John, has a life insurance policy for $500,000. A third party, like American Life Fund, purchases the policy for $350,000.
John now has less than the ultimate payout of the policy but has access to the money now while he's alive and can use it however he wants.
The viatical settlement company continues to pay any dues for John's life insurance policy while he is still alive.
Then, once John, the insured, dies, the viatical settlement company will collect the insurance payout.
Viatical Settlements vs. Senior Life Settlements – How Are They Different?
On the surface, it seems like viatical settlements and senior life settlements are the same things, but they differ in a few crucial ways.
Senior Life Settlements
To sell a life insurance policy under a senior life settlement, the policyholder must be of sound mind and body, over the age threshold required (usually 75). The life settlement broker can then make an offer to purchase and take ownership of the policy.
Viatical Settlements
Before selling a life insurance policy under a viatical settlement, the seller must have been diagnosed with a life-threatening or chronic illness. The effects are the same in that the person selling the policy gets a percentage of cash from their policy's face or cash value.
Why Choose a Viatical Settlement?
The main reason why a person may choose to sell a viatical settlement is that the policyholder needs the money. This need could be for anything: a house, a car, a family emergency, or an investment opportunity.
Some policyholders use the funds from their viatical settlement to seek further treatment or even experimental treatments.
It's a difficult choice to make because the payout benefits go to a third party rather than family or other beneficiaries. But this scenario isn't necessarily bleak.
Many policy sellers have used the funds from their settlement to pay for a family member's college or purchase them a house, or take their friends and family on a dream vacation. Sometimes, the lump sum can solve pressing bills that just can't wait for a later payout.
As for why one would choose a viatical settlement over another route, some benefits make them an appealing option if someone finds themselves in the unfortunate situation of needing a settlement.
Large lump-sum payments are available within a few weeks
Access to the money happens while the policyholder is still living
Funds have no stipulation for use
The payout amount usually equals or exceeds an accelerated death benefit (ADB) provision in the life insurance policy.
With an ADB,the insured may not be approved. If approved, there may be restrictions on how quickly the payment is processed, and the insurer may even pay it out in installments instead of a lump sum.
Third parties who purchase the policy pays future premiums to the insurance company and collect the benefits upon the death of the viator. This party can be either an investor diversifying their portfolio or a company that specializes in such settlements.
To discuss the benefits of a viatical settlement or if you still need help understanding the question "what is a viatical settlement," contact American Life Fund by phone or use our easy online form.
You'll speak to a caring, compassionate counselor about how you can get the funds from your policy as quickly as possible. You have no obligation to sell, and the estimate we give you is free.
Who Qualifies for a Viatical Settlement?
Any individual with a chronic or life-threatening illness and an existing life insurance policy qualifies for a viatical settlement. The policy can be term, whole life, universal, group, or joint.
For a policy to be eligible, it must have been in effect for at least two years and have a face value of a minimum of $150,000.
If you meet these criteria but still aren't sure about your particular situation, you can find out instantly if you qualify using our easy online form in just a couple of minutes.
Some factors a viatical settlement company may consider are:
Type of disease
Stage of the disease
Policy value
Cost of life insurance premiums
Regardless of the type of life insurance policy you hold, you should consider a viatical settlement if you want to enjoy the benefits of your good planning while you're still alive.
Get A Viatical Quote Today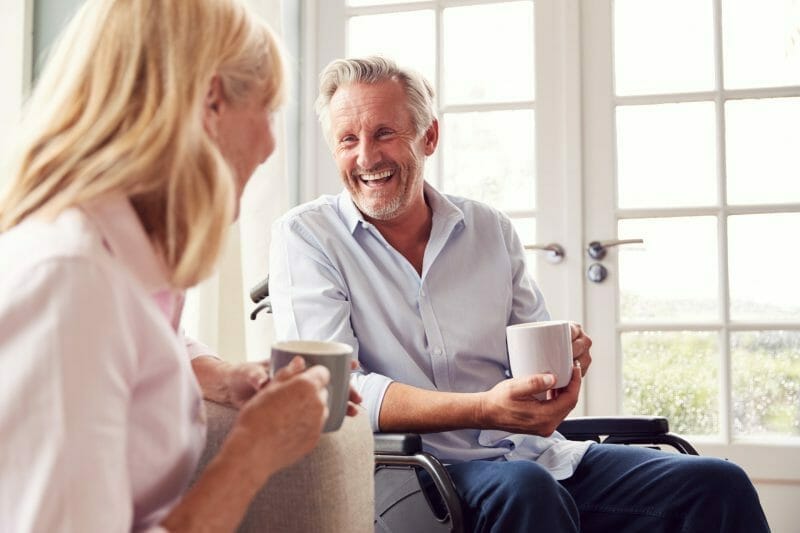 How Quickly Can I Get a Viatical Settlement?
Typical payout time with American Life Fund is within a few weeks. Here's how it works:
Step 1: Qualify Instantly
Once you go through the quick qualifying process, you can talk with one of our human services counselors and financial advisors to make sure you want to go through with your viatical settlement.
Step 2: Two-Page Application
Fill out the simple two-page application and a document containing relevant personal information. This information will include your identity, medical records, and policy details.
You'll also submit an acknowledgment verifying the accuracy of the information you're presenting.
On the other end, the third party buying the policy reviews and verifies the information.
Accepted applications receive written confirmation of the settlement. Incomplete applications or misleading/inaccurate information about the nature of the life insurance policyholder's illness can lead to the rejection of the application.
Step 3: Review Offer
Once all of the information in the application has been verified and confirmation has been sent, you'll get an offer for your policy.
If you accept, you'll sign a written agreement of the contract.
Step 4: Accept Payout
At this point, a request is made to change the beneficiary of the policy to the purchaser.
The release of funds is then authorized, you get your money, and we will record the final date of the transaction.
Once you've received your funds, they are yours to do with as you please. The money is tax-free and should have no tax implications, so there are no mysterious withholdings or a surprise reduction in your life insurance policy settlement amount.
American Life Fund wants to make this as easy a process for you as possible. Call one of our professional, compassionate counselors today to get a free estimate for your viatical settlement lump sum.
Who Provides Viatical Settlements?
Several entities provide viatical settlements:
Viatical Settlement Companies
These are businesses that specialize in maximizing your life insurance policy settlement amount. They offer a good opportunity to secure the maximum payout, regardless of your policy type and personal details. To learn more about a viatical settlement provider, click here.
MORE>> Viatical Settlement Providers OR Brokers
Stockholders/Investors
There are private purchasers who see your policy as a wise investment. You may also find buyers on institutional capital markets and viatical settlement agents. Your policy provides diversity for their portfolios.
Viatical Settlement Brokers
These brokers usually work with settlement companies, and it's their job to draw up the contract with your best interests or wishes in mind in exchange for a fee, which is why many people choose to work directly with viatical settlement companies instead.
Is a Viatical Settlement Right For Me?
This is the toughest question of all.
No one can tell you what to do with your money and your time, but some common reasons people seek viatical settlements include:
Paying off medical bills and other debts
Getting additional treatment
Seeking experimental treatments not covered by insurance
Using hospice or home care
Travel
Disbursement to family, whether to pay back for care received or other needs
Education for themselves or family
Large bucket list purchases (cars, houses, vacations, etc.)
Applying for a viatical settlement is something you should talk with your family about, if applicable.
Some people who seek viatical settlements want to use the money in their life insurance for good before they're gone. Others see needs within their family and realize the money would be more useful now than later.
Whatever your reasons for needing a viatical settlement, American Life Fund is here to assist you. It's a tough decision, but you don't have to walk the path alone.
We are standing by, ready to answer your questions if you contact us today.
Frequently Asked Questions About Viatical Settlements
Here are the answers to some of the more frequent questions our customers have about viatical settlements:
What Happens Under a Viatical Settlement?
With a viatical settlement, anyone with a life-threatening or chronic illness sells their life insurance policy for a lump sum to a third-party buyer.
The policyholder then enjoys spending the money before they die, and when they do, the buyer receives the policy's payout.
What is a Viatical Settlement Agreement?
In a viatical settlement agreement, the viator agrees to sell their policy to a third party via a written contract. Once the agreement is signed, the process moves forward. The policyholder gets a lump sum while a third party takes over future premiums and receives the benefits upon the original policyholder's death.
What is a Viator in Insurance?
The viator is the person selling their insurance policy in a viatical settlement.
Who Qualifies for a Viatical Settlement?
Life insurance policyholders who are seriously or chronically ill, have a policy with a face value of a minimum of $150,000, and have held their policy for at least two years will typically qualify for a viatical settlement.
How Much is Paid in a Viatical Settlement?
Typically 50-70% of the policy's face value is paid in a viatical settlement.
What is a Viatical Settlement Broker?
A viatical settlement broker is an intermediary who work with viatical settlement companies and other similar entities, to get multiple offers on behalf of their client.
What's the Difference Between a Life Settlement vs. Viatical Settlement?
Knowing the difference between viatical and life settlements is important before making a choice. Life settlements are for policy sellers who are senior-aged and healthy. Viatical settlements are for policy sellers of any age, with a shorter estimated life expectancy due to a life-threatening health status or chronic illness.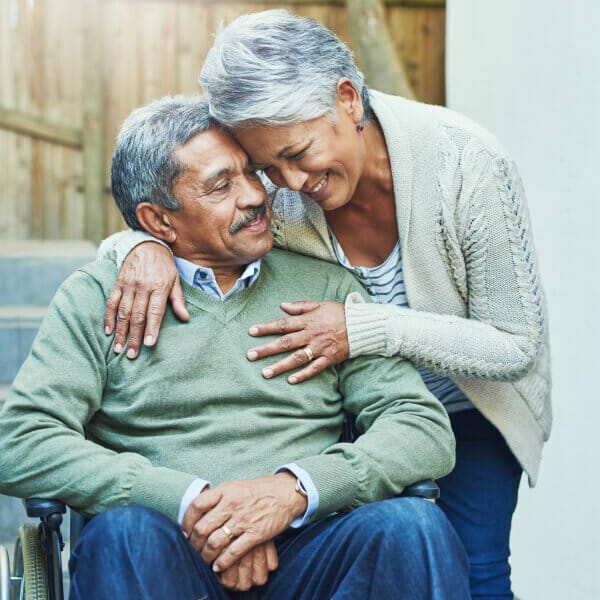 We've helped thousands of people just like you.