Viatical settlements can be confusing, so we're here to make understanding them easy.
What is a viatical settlement?
Simply put, it's an agreement where a life insurance policyholder (the "viator") with a life-threatening illness sells their policy to a third party (typically a viatical settlement company like us at American Life Fund) in exchange for a lump sum of cash.
The third party who purchases the life insurance policy pays the policyholder (again, the "viator") an upfront amount of cash, typically up to 70% of the policy's value, and then takes ownership of the policy. The third party continues to pay the life insurance premium, and collects the payout when the viator ultimately passes away.
A viatical settlement company, like us at American Life Fund, is simply a company dedicated to making these types of deals with those facing terminal illness diagnoses, most commonly cancer.
Check out our article on who can offer viatical settlements for more details on the requirements for companies like us at ALF. Otherwise, keep reading to find out exactly how this process works.
Note that all people and companies offering viatical settlements are not created equal. By specializing in clients who have severe diagnoses, and cutting out any middlemen, we at American Life Fund are able to offer top dollar viatical settlements to life insurance policyholders who choose to work with us in as little as a few days, as well as the kind and compassionate service anyone battling cancer or another terminal illness deserves.
At American Life Fund, we are committed to helping our clients get the funds they need as quickly as possible. If you'd like to speak with one of our caring and dedicated counselors, please call us at 877-947-4117 or find out instantly by using our simple online form now. ESTIMATES ARE FREE, NO OBLIGATION
Ready to find out more about what viatical settlements are, and how they work? Let's jump right in.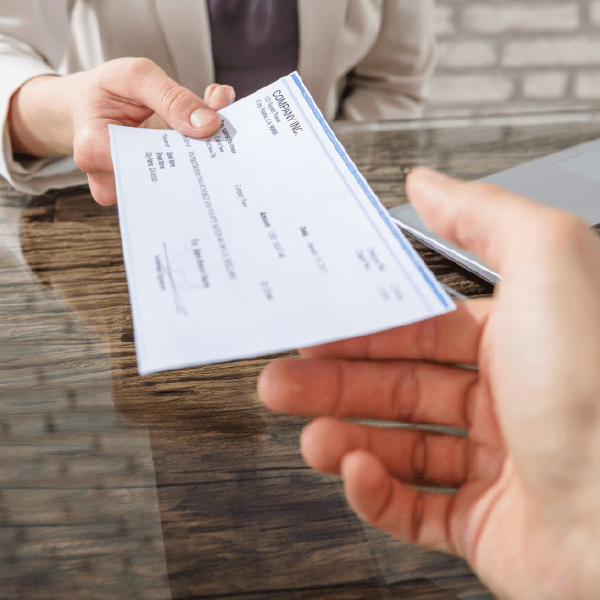 Why Choose a Viatical Settlement?
There's a few core reasons many people choose viatical settlements:
While the amount you receive (typically 50-70% of the policy value) will be less than what your beneficiaries would get if you pass away, you and your family get access to that money now, while you're still alive.
You can get access to a large lump sum amount of money quickly (often as quickly as a few weeks)
You can use the funds however you want, with virtually no restrictions. Take your family on that dream vacation, buy yourself a ferrari, do whatever you want.
Most viatical settlement payouts are tax free.
Check out our article on the pros & cons of viatical settlements for more.
The business of viatical settlements enables life insurance policyholders to sell their insurance policies to viatical settlement providers for an income tax free lump sum cash payout. This payout is less than the policy's face value, the policy's death benefit, but more than the cash surrender value.
The cash surrender value is the sum paid by an insurance company to a policy owner if they voluntarily end their policy prematurely or before an insured event happens. The lump-sum is also generally greater than an accelerated death benefit (ADB) that an applicant might seek due to their health status or financial status.
Surrender charges may not always apply, especially not toward policies that are active for years. In some cases, the cash surrender value and the cash value may be the same. In other cases, the surrender charges decrease the cash value.
A policy's face value, the expected death benefit of the insurance policy, refers to the amount a life insurance company is responsible for paying the insured party's beneficiaries upon their death, if their plan is still current and issuance of the policy took place appropriately.
Usually, policy owners leave the expected death benefit to their beneficiaries. In the case of a viatical settlement, the purchaser of the policy becomes the new life insurance policyholder, pays future premiums, and collects the bequest death benefit when the viator passes, as the sole beneficiary.
Who Qualifies for a Viatical Settlement?
Per the National Association of Insurance Commissioners (NAIC), any individual with a chronic illness or terminal illness, defined as a condition that affects the activities of daily living, and an existing policy with an insurance company may qualify for a viatical life settlement. A whole, term, universal, group policy, or joint policy is acceptable to sell.
Generally speaking, the viaticated policy needs to have been in effect for a minimum of one year and have a valuation of at least $100,000. A viatical settlement purchaser may also have life expectancy requirements for each applicant, typically two to four years or less.
Not sure if you qualify? Find out easily (and for free) on our website or by giving us a call at 877-959-5855.
Each life settlement company considers several factors, including the type of disease, the stage the terminal illness is in, the policy's face value, insurance premiums, and other relevant information. They use these factors to calculate the amount offered to the patient in a viatical settlement contract.
A viatical settlement provider will let you know what kind of figure to expect. The value a settlement provider offers a viator in a settlement investment ranges, but it can be as high as 70% in some cases. Viators receive this lump sum within just a few business days through a viatical settlement provider, without having to wait for an insurance producer or underwriter to provide the expected death benefit of the policy to the beneficiary. Interested viators may wish to speak with financial planners or a public accountant to determine if a settlement is the best choice for them.
How Can You Use a Viatical Settlement Cash Payment?
The good news is there aren't any restrictions on the cash payment received from a settlement. After receiving the viatical settlement proceeds, you can use them as you want.
100% FREEDOM WITH VIATICAL FUNDS
Here are just a few of the ways that viators decide to use their payout:
Take a trip with their family
Cover their wages so they can quit their jobs or take time off
Allow their family members to take time off work and enjoy time together
Pay off medical bills or the costs of the loan for them
Pursue additional treatment
Pay legal fees
Pay for experimental cancer treatments or clinical trials, not covered by insurance
Travel to receive medical care
Pay for home care or hospice
Get extra help around the house with cleaning, childcare, etc.
Help cover a state franchise
Reimburse family members for their care
Repayment of a loan to a credit union or reducing other debts
Pay off their home mortgages to a loan association
Pay off additional premiums
Supplement income
Secure the viator's estate
Pay for a family member's education, or set aside college funds
Pay off claims of creditors
Remember, you can use the funds offered in viatical settlement contracts as you please with no restrictions. This is more advantageous than taking on a policy loan from a lender with loan interest, and it requires no collateral.
How Quickly Can I Get a Viatical Settlement?
Viatical settlement companies like American Life Fund can finalize a purchase agreement for your life insurance policy within days, via efficient service of process, which allows you to use your viatical payout any way you want when you want. We can guide you through this quick and easy process.
STEP 1: QUALIFY INSTANTLY
First, find out instantly if you qualify. Then, discuss any questions or concerns you have about viator's eligibility with one of our human services counselors and financial advisors.
Conversations with our professionals can help you determine if you want to complete our easy settlement process. Residents of different states will need to find a viatical settlement purchaser in their own state.
STEP 2: TWO-PAGE APPLICATION
Filing of an application begins when each applicant submits a short, three-page application and a separate document with any relevant personal information to verify the insured's identity, medical records, or life insurance policy information they have along with an acknowledgement that all information is accurate.
Viatical settlement providers or brokers record the date of the proposal and review/verify this information. Rejections may be based on incomplete applications or misleading information about the insured's health status, a pattern of unreasonable payments, as well as the applicant's conduct in general. In cases of acceptances, the written designation of an agent will confirm the settlement.
STEP 3: REVIEW OFFER
Once the due diligence period of collecting and substantiating all the medical information and policy information collected, the viatical settlement broker or company offers you a figure for your policy. After you accept the offer, you or an affiliate signs and sends back the paperwork and written agreement of the viatical settlement contract to give irrevocable consent of the transaction.
STEP 4: ACCEPT PAYOUT
Once the signed viatical settlement contracts are thoroughly reviewed, a request to change the beneficiary of the policy is submitted. Once this change of beneficiary and bequest of the death benefit has been completed, the release of funds is authorized, and you receive a substantial lump sum for your policy as the viatical settlement purchaser becomes the new policy owner. The final date of the transaction will then be recorded following execution of the contract.
USE FUNDS AT YOUR DISCRETION
Monthly premium payments are no longer your responsibility, and you can use your payout the way you want. It's that simple. Since they're tax free, you won't have to look out for anything like a group certificate from a group administrator showing how much was withheld.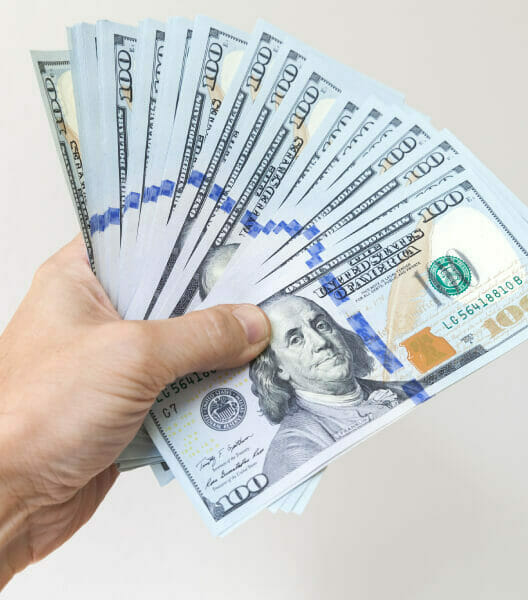 What is the difference between a life settlement and a viatical settlement?
Life settlements and viatical settlements are very similar. The primary difference is the length of time the life insurance policyholder looking to sell is expected to live.
Life settlements are typically given to those who are expected to live more than two to four years or whose diagnosis is debilitating but not terminal, and viatical settlements are given to those expected to live less than two to four years.
For more, read our article on the differences between life settlements and viatical settlements here.
Viatical Settlements vs. Senior Life Settlements – How are they Different?
There are two types of life settlements: viatical settlements and senior life settlements.
SENIOR LIFE SETTLEMENTS
A senior settlement, known as a life settlement, refers to the sale of an insurance policy to a third party by a senior-aged individual in relatively good health and of sound mind and continence or other evidence of financial responsibility.
Symptoms like severe cognitive impairment, or anything that requires substantial supervision, may limit one's ability to receive a settlement without the assistance of an affiliate resident of this state. In exchange, the policyholder receives a cash settlement that could nearly quadruple the policy's cash surrender value.
Note: People 70 years old and up, or in their Golden Age, usually own senior settlements.
VIATICAL SETTLEMENTS
A viatical settlement is the purchase of a policyholder's insurance by a third party, such as a viatical settlement provider. Viators receive a payout immediately from selling their policy to a third party at a discount from its cash value.
These settlements, unlike life settlements, are for individuals who have a terminal illness and are seeking additional financial empowerment.
ESTIMATES ARE FREE, NO OBLIGATION
At American Life Fund, we are committed to helping our clients get the funds they need as quickly as possible. If you'd like to speak with one of our caring and dedicated counselors, please call us at 877-947-4117.
Wondering if you qualify for a viatical settlement? Find out instantly by using our simple online form now.
How are These Settlements Different from Other Cancer Financial Resources?
Who Provides Viatical Settlements?
Viatical settlement companies or a viatical settlement broker usually handle viatical settlements and viatical settlement contracts. Just as you can obtain an insurance policy from any eligible insurer, you can seek a settlement from any viatical settlement provider.
Licensed life and viatical settlement providers are responsible for establishing a trust, referred to as a related provider trust, to hold ownership or beneficial interest in purchased policies connected with a financing transaction. A related provider trust must have a written agreement that keeps the settlement provider accountable for complying with regulations and requirements.
A viatical settlement purchaser could also be a stockholder, accredited investor, a buyer on institutional capital markets, or a viatical settlement investment agent who seeks the purchase of a policy to diversify their portfolio for the calendar year, or a qualified institutional buyer/purchaser of securities may seek your policy.
If dealing with such a special purpose entity, it's best to give valuable consideration to whether the purchase is being made in good faith. An experienced broker of viatical settlements or placement agent can help you in these matters and ensure that potential buyers are free of dishonest practices and artifice or are backed by an accreditation agency.
It's a good idea to take down an interested party's personal information such as business address and telephone number for your financial advisor or life line of authority agent prior to the purchase of a viatical settlement. Some buyers may want to work with a surety bond, which is up to your discretion. The main point is to ensure an accurate description of all offers.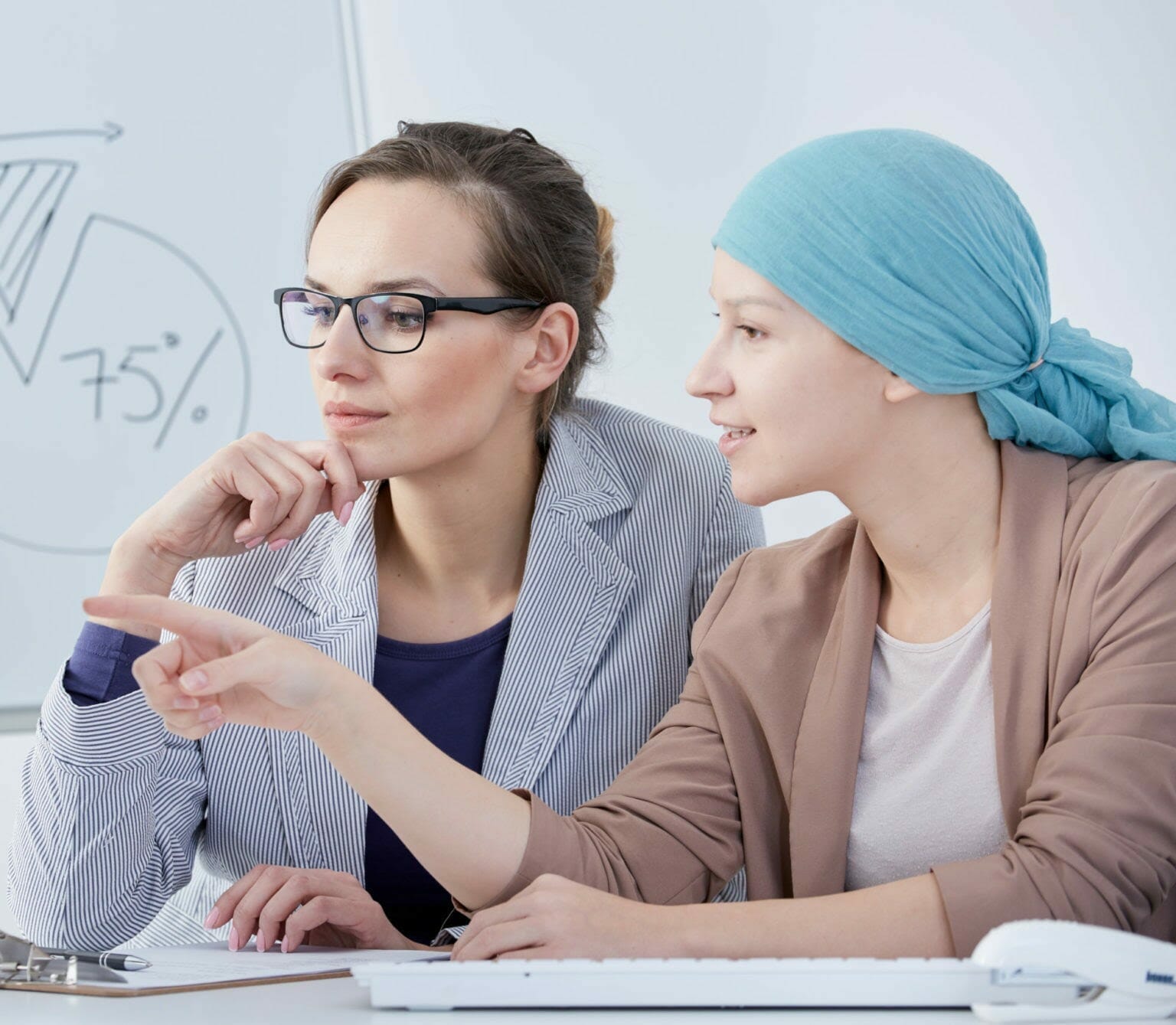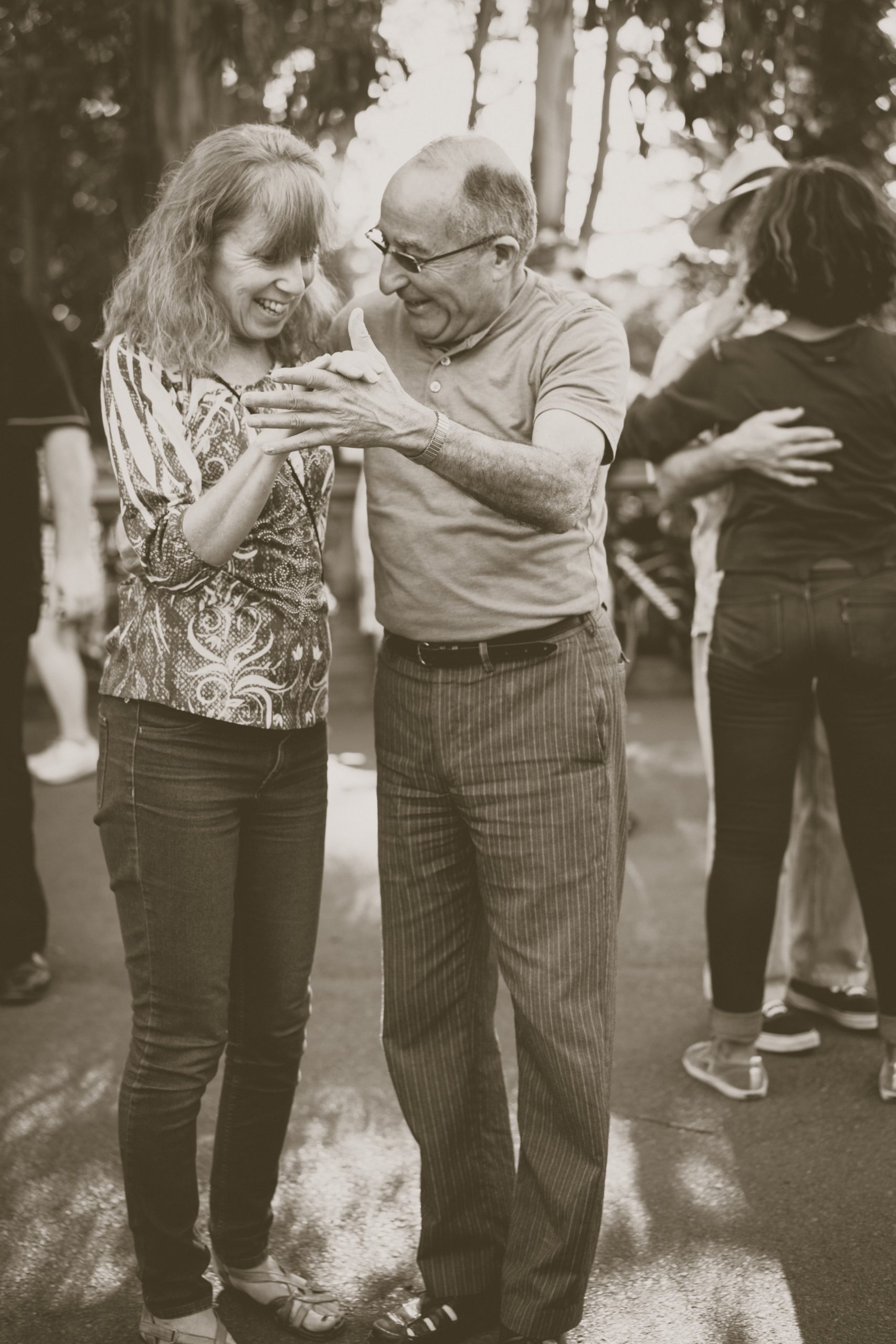 VIATICAL SETTLEMENT BROKERS
Just as a licensed life insurance producer can work for one or several insurance providers to negotiate and sell policies to people in need, brokers of viatical settlements can work for one or many viatical settlement providers to negotiate viatical settlement contracts according to a viator's instructions or in the best interest of the viator.
They will generally oversee everything to do with the acquisition of viatical settlement contracts and handle the account of the viatical settlement.
A viatical settlement broker is a licensee with a valid viatical settlement broker license from appropriate government agencies. A broker license enables a broker of viatical settlements to negotiate on behalf of a viator to secure an offer from a viatical settlement purchaser in accordance with the law of the state.
Viatical settlement brokers renew their licenses every year before the expiration of the license, which is validated by an annual statement. This is required for future assignment.
They will suffer revocation if they act against the owner of a life insurance policy. Solicitation and the submission of advertising material for the arrangement of life insurance sales to an uninterested party is also prohibited to protect potential viators from undue influence.
In some cases, viatical settlement brokers handle life settlement and viatical settlement contracts. While viaticals are a crucial component of the life settlement industry, viatical settlement brokers differ from other kinds of brokers. Viatical settlement brokers negotiate viatical settlement contracts for policyholders with a life-threatening illness.
Life settlement brokers facilitate transactions for individuals with longer life expectancies or who simply want to cash their policy's face value, who are facing a possible loss of coverage, or simply don't intend to go through the renewal process.
Viatical settlement brokers typically charge the insured a fee to help negotiate an offer. Brokers of viatical settlements must work with the viator's interest in mind rather than their own, as the viator's policy is the subject of a viatical settlement contract. Someone who wishes to sell an individual or group policy through a viatical settlement broker should consult a financial adviser to ensure brokers of viatical settlements are transparent and trustworthy.
Viators can avoid the costs charged by a broker of viatical settlements if they work directly with viatical settlement companies.
Is it Legal to Sell My Life Insurance Policy?
Yes! Your insurance plan, whether an individual or group policy, is like any other asset that you own. It is solely your choice to keep or sell it, declare beneficiaries like a spouse or children, or take other actions.
THE CASE THAT SOLIDIFIED YOUR RIGHT TO SELL
The legal basis for the viatical and life settlement industry as a secondary market for life insurance and life settlements as a legitimate, legal transaction for life insurance owners in the United States is the "Grigsby v. Russell" case involving Dr. A.H. Grigsby and his patient John C. Burchard.
In the case of "Grigsby v. Russell," Dr. Grigsby had an ill patient, Mr. Burchard, who needed a unique and expensive procedure. Hoping to avoid a financial hole, Mr. Buchard volunteered to sell his life insurance policy to the doctor for $100, if he paid the remainder of the insurance policy monthly premiums. Dr. Grigsby agreed, and Mr. Burchard became the first natural person in history to sell a life insurance policy for an economic benefit successfully.
Upon Mr. Buchard's death, Dr. Grigsby tried to obtain the policy's face value, the death benefit, but an executor fought the case in court and won. This case eventually ended up in the U.S. Supreme Court. Ultimately, Justice Oliver Wendell Holmes, an Associate Justice of the Supreme Court, described life insurance as property, meaning that its transference to a third party by the viator is legal according to insurance laws.
THE RISE OF VIATICAL SETTLEMENTS
These settlements, viatical settlement brokers, viatical settlement companies, and viatical settlement providers have been around for quite some time. Still, many policyholders are unaware of the viatical industry and the financial benefits of a settlement.
Viatical settlement transactions became popular in the 1980s as more people with life-threatening illnesses had life insurance policies they needed the proceeds from to fund medical expenses. The result was the secondary market we now know as the viatical settlement industry, which enables seniors and those with life-threatening illnesses to sell their insurance to access funds immediately.
Why Should I Get a Viatical Settlement Estimate?
The business of viatical settlements is beneficial for cancer patients, as it offers necessary financial assistance free of interest rates and expensive fees.
ROOM TO FOCUS ON WHAT MATTERS
Financial stress can disrupt healing. A viaticated policy enables people to focus on their recovery and spending extra time with their loved ones.
Hopefully, this guide answers your questions about what a viatical settlement is. Read more about the business of viatical settlements and the settlement process if you want to learn more and determine your qualification for a settlement.
ESTIMATES ARE FREE, NO OBLIGATION
American Life Fund commits to its clients to help them get the necessary funds as quickly as possible. Call us at 877-947-4117 to speak with a dedicated and caring counselor or leave a telephone message.
Use our simple online form and read our online brochure to determine if you're eligible for a settlement. If you still have any doubts, feel free to consult a legal entity.
Are Rescissions Possible?
A rescission period begins either 60 calendar days after the signing of a viatical settlement contract or 30 calendar days after the viator receives the proceeds of the viatical settlement. You have the right to begin the rescission process yourself at least 15 days after the assignment of a policy transfers to the buyer. A viatical settlement provider may also act during the rescission period to recover funds if it's found that the insured falsified information.
These are rare cases, but they may result in subpoenas and court appearances. At this point, legal entities will study the contract, including all its statutes and subsections, as well as the behavior of the applicant and viatical settlement investment agent to reach a resolution and final administrative action.
We've helped thousands of people just like you.