Hospice care is a type of care focused on providing comfort and support to patients nearing the end of their lives. Hospice care can be provided in a patient's home, a hospice facility, or a hospital. Patients and their families often choose this type of care when they realize that the patient's illness cannot be cured. This blog post will discuss everything you need to know about hospice care! We will cover how to get started, how it works, what to expect, how to pay for hospice care, and more!
Hospice Care Costs
The cost of end-of-life care can be a significant financial burden for families. However, hospice care is often less expensive than traditional medical care. This is because hospice care focuses on comfort and quality of life rather than treating the underlying disease. Hospice care is typically provided in the home, which can also help to reduce costs. In addition, hospice care is covered by most insurance plans, including Medicare and Medicaid. As a result, families can rest assured that they will not be responsible for the full cost of care.
What's Included in a Hospice Program
The hospice interdisciplinary team will develop a care plan specifically for the patient and family. This plan is based on assessing the patient's medical, social, emotional, and spiritual needs.
Hospice programs cover a comprehensive range of end-of-life services that include but are not limited to:
Pain management

Symptom control

Emotional and spiritual support for hospice patients and families

Bereavement counseling for families

24-hour access to hospice staff

Medical equipment

Medication

Routine home care

Therapy
Who Pays For Hospice Care And How it Works
In the United States, hospice care is typically covered by Medicare and Medicaid. Medicare is a federal health insurance program that covers 65 years or older patients. At the same time, Medicaid is a state-run program that provides coverage for low-income hospice patients. In order to qualify for hospice coverage, patients must be certified by a physician as being terminally ill with a life expectancy of six months or less.
Once a patient is enrolled in a hospice program, they will receive care from a team of hospice professionals who provide services such as pain management, emotional support, and spiritual counseling. While Medicare and Medicaid typically cover the cost of hospice care, patients may also be responsible for paying some out-of-pocket costs, such as medications and medical equipment. In the same way, there are other options available such as veteran's benefits or private health insurance.
Medicare
As we previously mentioned, there are a few different ways to pay for hospice care. The most common way is through Medicare.
If you or your loved one is eligible for Medicare, you can use it to cover the cost of hospice care. Medicare hospice benefit covers hospice services, which pay for medically necessary services and supplies related to terminal illness.
To be eligible for Medicare coverage, you must be enrolled in Medicare Part A and have a life expectancy of six months or less. You can receive Medicare-approved hospice care from any Medicare-certified hospice provider if you meet these criteria. Hospice care can include inpatient and outpatient services, home health care, and respite care. With the medicare hospice benefit, you can rest assured that your loved ones will receive the care they need during this difficult time.
What's Not Included
Medicare won't cover any of these once your hospice benefit starts:
Treatments designed to cure your terminal disease or other related problems.

Prescription drugs to cure your illness (you only get symptom control or pain relief).

Care from any hospice provider that wasn't chosen by the hospice medical team. You must receive hospice care from the hospice provider you selected.

Medicare does not cover room and board.
Medicaid
According to the Centers for Medicare and Medicaid Services, "Medicaid is a government-funded health insurance plan that covers low-income individuals and families." If you or any of your loved ones are qualified for Medicaid, you can use it to cover the cost of hospice care. Hospice care is a type of end-of-life care that focuses on symptom management and providing support for patients and their families. Moreover, Medicaid can help cover the cost of hospice care, making it more affordable for families already struggling with the financial burden of a terminal illness.
Health Insurance
Health insurance coverage for hospice care has become more common in recent years. However, many patients are still unaware that such coverage exists. If you have private insurance, make sure to check with your insurer to see if they offer any coverage for hospice care. Even if your policy does not cover the full cost of care, it may provide some financial assistance that can help to offset the cost of care. In addition, many private insurers offer special discounts or bonuses for policyholders who use hospice care. As a result, it's worth investigating what your private health insurer can do to help you pay for hospice care.
Veteran's Benefits
The Veterans Administration (VA) recognizes the unique needs of veterans. It offers many benefits to help them in times of need. One of these benefits is hospice care. The VA provides hospice care benefit coverage for veterans enrolled in the VA health care system and meets certain eligibility criteria. Hospice care benefits include reimbursement for medical and nursing services, prescriptions, supplies, and equipment. Veterans can also receive respite care, which is temporary care provided to veterans so their primary caregivers can take a break.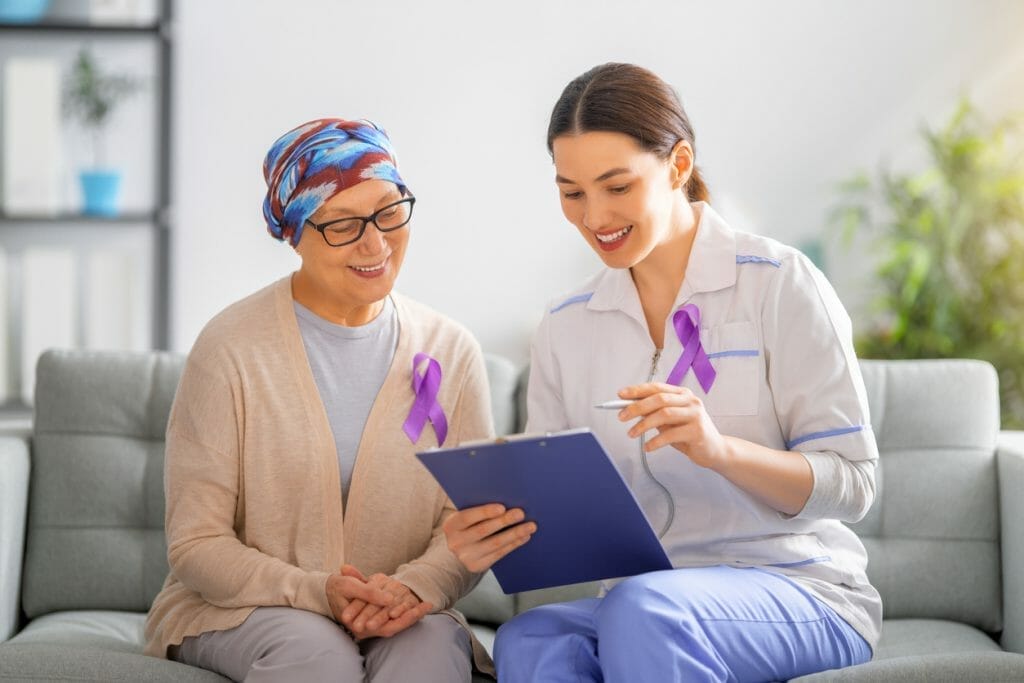 Patients Without Health Insurance
Finally, you can pay for hospice care out of pocket. If you do not have Medicare, Medicaid, or private health insurance, you can still receive hospice care. You will just have to pay for it yourself.
While most hospice patients are cared for at home, some may require the level of care provided by an inpatient facility for pain and symptom management. If you don't have insurance and can't afford the service otherwise, a hospice may provide it for free or on a sliding scale basis. This financial assistance will come from different sources, such as donations, gifts, and grants. Depending on who pays for the care, a patient's eligibility for hospice benefits may change.
Currently, Medicare Hospice Benefit covers most hospice care in the US with the following requirements:
Patients diagnosed with a terminal or serious illness

You must be 65 years or older

The doctor and the medical director of a hospice certify that the patient has six months or less to live.

Other hospice benefit plans follow similar Medicare standards.
Viatical Settlement And Hospice Care
If you're terminally ill, you might be able to sell your life insurance policy for cash. This is known as a viatical settlement. The proceeds from the sale can be used to pay for your living expenses, including the cost of hospice care. Viatical settlements are not right for everyone, so it's important to talk to a financial advisor to see if this option is right for you.
The Bottom Line
Hospice care is a type of end-of-life care that focuses on managing pain and symptoms rather than trying to cure a terminal illness. Hospice care can help to ease the transition for both the patient and their family members as they come to terms with the end of life. It's provided in various settings, including hospitals, nursing homes, and at home.
In the same way, a team of healthcare professionals, including doctors, nurses, social workers, chaplains, and volunteers, will care for the patients. If you or your loved one is nearing the end of their life, we hope this blog post has helped you understand everything you need to know about hospice care. And remember, if you have any questions about how to pay for hospice care, we are here to help.