Viatical Settlement Pros and Cons
Receiving the diagnosis of a terminal disease inevitably impacts every single aspect of one's life. In addition to the physical aspects of your health, there are also emotional, psychological, and social implications. You start thinking about the amount of time you have left, how you're going to spend it, and what will happen to your family members and loved ones when you're gone.
Unfortunately, you may also encounter immediate, expensive, and most certainly unplanned financial burdens due to your diagnosis. Travel for medical treatments, reimbursement for lost wages, medications, home health care, and other expenses that might not be covered by your health insurance policies can quickly mount.
Perhaps you'd like the peace of mind of paying off existing financial obligations like a mortgage or credit card debt, or you want to pay for your funeral costs rather than leaving your dependents with the burden of these expenses. Or maybe you want to complete your bucket list with a last family vacation or second honeymoon to spend quality time with your spouse.
Regardless of your motivations or needs, you might find yourself looking at various options for accessing cash to get you and your family through this trying time. One often-overlooked resource for funding is your life insurance policy. Many policies, including whole life insurance and universal life permanent policies, build cash value as you pay your premiums. Borrowing against these savings is an option, as well as withdrawing the funds stored in your policy's reserves. However, there's a third option that is especially relevant for someone facing a medical crisis: a viatical settlement.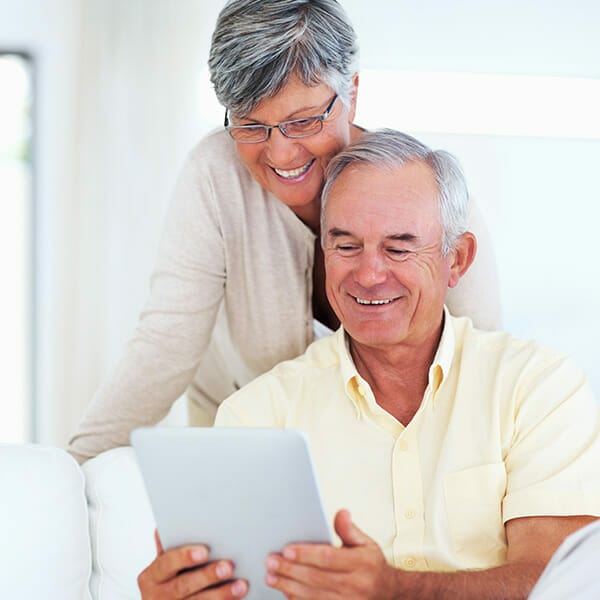 What is a viatical settlement?
A viatical settlement occurs when a person facing a terminal illness or chronic medical condition sells their life insurance policy to a buyer for an amount larger than the cash value but less than the death benefit, or face value of the policy. In exchange for the cash settlement amount paid to the policyholder, the buyer continues to pay the monthly premiums on the policy and becomes the beneficiary of the policy, receiving the death benefit when the policyholder passes away.
The word "viatical" is derived from the Latin "viaticum" which means both "communion given to someone dying or in danger of death" as well as "money or necessities for any journey." This term was first applied to life insurance in 1911, when Supreme Court Justice Oliver Wendell Holmes established that a life insurance policy is an asset and therefore, the owner has the right to sell it.
A viatical settlement is very similar to a life settlement, with a few crucial differences. Life settlements also allow owners to sell their life insurance policies for cash. However, viatical settlements are typically reserved for individuals with a life expectancy of two years or less and thus often offer a higher payout. Additionally, viatical settlements are not subject to federal income tax.
Most any type of life insurance policy is eligible for a viatical settlement, including term life policies and permanent life insurance like universal and whole life. If you're not sure what type of insurance policy you own, contact your insurance company or life insurance agent to explore your benefits and options.
Is a viatical settlement a good idea for you?
Deciding to cash in your life insurance policy is a major decision with a variety of financial implications. However, in many circumstances, the pros of offering your insurance policy for purchase by a third party outweigh the cons. Here are a few reasons why a viatical settlement might be the right choice for you and your family:
You'll receive funds you can use within a matter of weeks. Once you've reached out to a broker with your intent to sell your policy, you'll go through a verification process, review your offer, and complete the necessary paperwork. When you receive your settlement, you can quickly access the proceeds.
You'll no longer have to pay monthly premiums. With mounting medical bills, outstanding debts, and funeral expenses looming, every dollar counts. Eliminating one monthly payment could make a big difference to your financial plan.
Your viatical settlement funds are yours to use however you choose. Your broker, buyer, and life insurance company do not place any restrictions on how you spend your settlement. Pay off your mortgage and credit card debt, take a vacation, or prepay monthly household bills so you won't have to worry about making ends meet. You could also create a financial safety net for your spouse to use after you're gone. Instead of waiting for the event of your death, your family can share the proceeds of your life insurance settlement with you during your final days.
Viatical settlement proceeds are not taxable. The 1996 Health Insurance Portability and Accountability Act (HIPAA) exempted viatical settlement proceeds from income taxes. However, it's still a good idea to consult your tax advisor when considering any sort of settlement.
Your settlement amount will be more than you would receive if you surrender your policy for its cash value. Typical offers range from 50 percent to 70 percent of the face value of a policy. Although your lump sum payment will be less than what your family would have received as a death benefit, you get to enjoy the proceeds with them while you're still living.
Cons and considerations of viatical settlements
As with any major financial decision, you should consider the potential negative aspects as well as the benefits, then weigh these pros and cons to determine if a viatical settlement will be right for you.
There are some potential drawbacks, though, or at least things you should think about before signing your policy over to a purchaser. Keep in mind, however, that you can cancel a viatical settlement transaction at any time before your closing documents are signed and notarized.
Your beneficiaries will no longer receive the face value of your life insurance policy as a death benefit when you pass away. Depending on your family's needs, financial situation, and whether there are young children to support or college tuition to pay after you're gone, it may make sense to keep your policy in force for payout to your loved ones after you die.
Your current creditors may make claims against your lump sum viatical settlement payment. Although it may be your intent to clear up any outstanding debts prior to your debt, you wouldn't want any liens or court-ordered payments to come as a surprise, so communicate with your creditors immediately upon receiving your settlement.
Additionally, this new income might make you ineligible for public assistance programs like Medicaid or food stamps.
The medical community may discover a cure or life-prolonging treatment for your terminal illness. While this would be a personal blessing for you and your family, it could mean that you live many, many more years without any life insurance coverage. Your serious medical history could mean you'd be uninsurable and unable to take out a new policy going forward.
Speaking of medical history, you should know that, sometimes, the buyer of a viatical settlement is entitled to periodically check on your health condition — although no medical exam is required to qualify for a viatical settlement. From a purely transactional standpoint, the buyer will receive a higher return on their investment the sooner you pass away. This means they will no longer have to keep paying your monthly premiums. If your condition improves and you live longer than expected, they lose money.
On the flipside, there's also the possibility that you pass away much more quickly than expected, perhaps even before you have the opportunity to spend your settlement amount. This means that your family or beneficiaries are left with just a portion of the funds they might have received had you left your life insurance in force.
Finding the right funding broker
If you've been diagnosed with a terminal illness and you're considering if a viatical settlement is right for you, it's always a good idea to reach out to a broker who specializes in this type of financial transaction. Dealing with your diagnosis is hard enough; you don't want to have to worry if the broker you're working with is reputable and if you're getting the best value on your settlement.
Look for a company that will speak with you one-on-one and understands the sensitivity of your situation. You'll also want to ask about their confidentiality policies. Your medical records, personally identifiable information, and financial situation will all be shared with your broker (only after your written consent, of course), so the company should have internal and external safeguards in place to protect your personal details. As an applicant for a viatical settlement, you can always ask to see a copy of the broker's physical and cybersecurity policies and procedures to reach a personal comfort level with the company.
To ensure your peace of mind during this difficult time, contact American Life Fund for a free consultation. American Life Fund specializes in viatical settlements for cancer patients and strives to make the application and settlement process hassle-free, confidential, and immediate.
We've helped thousands of people just like you.