Throughout the course of your life you will be faced with some extraordinary highs and some corresponding lows. You may not have pictured life to be unfolding the way it is right now, and you might be facing the most difficult time of your life, mentally, physically or emotionally. However, there are ways to be proactive amidst the chaos you might feel surrounded with. Take some time to review the ways you can support your own health and well-being during this time and learn to adapt to healthy changes that can lead to a better quality of life.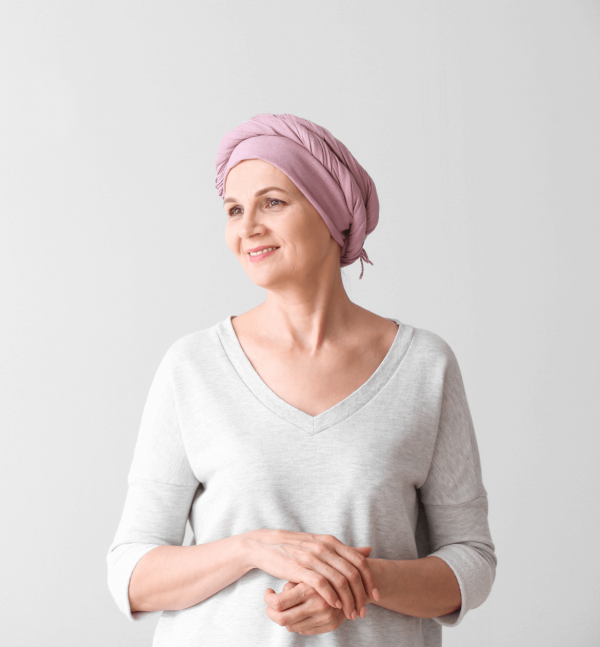 Supporting Your Mental Health
First and foremost, supporting your mental health is one of the most important yet overlooked components of handling any crisis or challenging situation. It's easy to neglect and ignore warning signs that your body gives, signaling you to take a moment to breathe and think about how best to approach a situation. Rather than avoiding these feelings or giving into stress and anxiety, the best thing to do is take a step back and clear your head. Whether you just received life-changing news, lost someone important in your life, or feel uncertain about what the future holds, there are a few steps you can take that might help you feel better at the moment. 
Immediate Solution
Many people tend to feel overwhelmed when dealt with a health crisis, loss of a loved one or given a diagnosis that seems to look bleak. Upon receiving any bad news, you might notice your heart beating quicker, your breath shorter, and your energy increased, this is a normal human response that can be dealt with and controlled—even during a time of stress. Try to remove yourself from the room or situation and get some fresh air if you're able to. This can immediately lower your stress levels, calm your breathing, and allow your brain to catch up with what is going on at the moment. Close your eyes, focus on being present and do some deep breathing to help relax your responding nerves. 
Long-term solution 
Educate yourself and read literature that can provide context, stories, and insights about what you are going through. For example, if you or a loved one receive a cancer diagnosis, consider what treatments are available, learn about alternative care options and financial solutions that might reduce the burden during a difficult time. Schedule a time to talk with a professional about related concerns and request actionable steps you can take that will help ease your mind. If this circumstance threatens your health or future well-being directly, revisit your life insurance policy with an online advisor who can ensure your assets and family's future are protected should anything happen to you. Be open about your concerns in order to allow educated professionals to make honest recommendations for your future based on your particular needs.
Supporting Your Physical Health
Another key player in maintaining control and optimism during a challenging or stressful time is making daily efforts to improve or maintain your physical health. This is more than a short-term solution such as going for a walk or completing a workout. This means formulating a plan for the ways you can keep your body operating properly, your brain working correctly, and your heart strong enough to make the best possible decisions in the coming days or weeks. 
Immediate Solution
Any type of movement is beneficial during difficult times as your physical body has likely built up stress that needs a place to go. Movement can be in the form of walking, running, stretching, meditation, yoga, or even just simple, daily tasks if that is all your body can support at this time. If you move more, your body will start to adapt and encourage healing in the way it needs. Physical movement also helps support the mental health practices you might already be doing, and combined with an activity you enjoy, will serve as great coping strategies.
Long-term solution 
If you want to get serious and make a real difference, begin forming new habits and scheduling time in your day to promote your physical health. Consider crafting up a healthy meal plan that offers a way to keep yourself busy, while providing your body with vitamins and minerals it might be lacking during a stressful time due to unhealthy consumption. Oftentimes, fueling your body with good foods helps provide you with energy to move in productive ways and support your need for physical activity.
Supporting Your Emotional Health 
One other critical component to achieving a better quality of life while facing a stressful experience is accepting your feelings and welcoming an emotional response. Instead of putting pressure on yourself to feel a certain way, allow your emotions to flow, within reason, as it will likely make you feel better. There are productive and destructive ways to deal with feelings, and you can take steps to better channel these emotions by helping support yourself in a positive and non-judgmental way. 
Immediate Solution
Something you can do right away to support your emotions is to talk to someone you trust that might understand or relate to what you are going through. It's possible they might be able to offer some insights or positive ways of coping with a particular situation that you can apply to your life in the coming days. 
Long-term solution 
Getting involved socially can be very beneficial to your emotional well-being and help you reflect on what other people might be going through too. Being social and open to others might help you feel less alone and help you discover support options available. Think about joining a support group online or chatting with a therapist who might have unique suggestions to help you manage your emotions productively. In addition to that, you might take this time to reconnect with people or make new friends that might understand how you are feeling as well. 
If you or a loved one is struggling to maintain a sense of normalcy in a time of stress or crisis, it's important to be honest with the situation at large and take small steps toward improving your overall quality of life for a better tomorrow.