The time period from Thanksgiving to New Year's Day is stressful for caregivers. Caring for someone who has cancer or is terminally ill has its own unique challenges. Chances are, you're already serving as chef, personal shopper, travel agent, secretary and nurse. Add in holiday shopping, gift-wrapping and incoming visitors to that list, and you may begin to feel like a circus clown trying to keep all the balls in the air! Here are a few tips for making the holidays manageable, whatever the season may throw your way.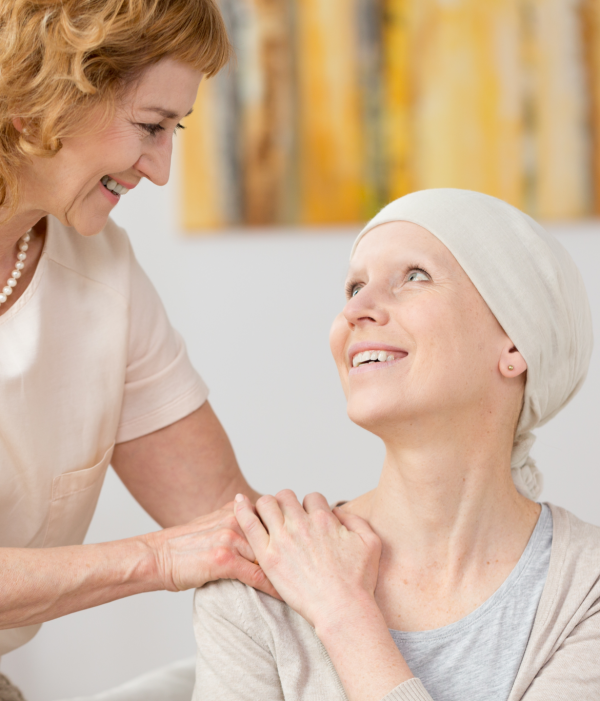 Get organized
Friends, family, co-workers, service providers and community agencies make up your support network. Make a list of these individuals and enlist them as your holiday helpers. Along with creating a support network and delegating tasks, you will want to create a holiday calendar/to-do list. Include all family gatherings and friends' parties and travel itineraries, as well as a timeline with due dates for buying and shipping cards/gifts and baking holiday goodies. Don't aim for perfection and set unrealistic expectations. Flexibility is your ally during the holidays, so adjust your outlook and scale back if need be.
Maintain your health
Maintaining your own personal health is crucial, so don't abandon your healthy habits. You need to take care of yourself first in order to take care of another. That means no skipping medication or doctor's visits. Take a break from cancer and realize that it's not necessary to focus on it every minute of every day. Exercising, taking naps, reading, scrap booking, meditating, getting a massage or mani-pedi and taking hot baths go a long way toward providing the physical and emotional energy boost you need to tackle daily duties.
Everything in moderation
Moderation applies to everything this season and may be more difficult for some than others.
Have a big holiday gift list that needs checking off? No need to shop 'til you drop. Do what you can.

Set a budget and stick to it, so you won't increase your stress financially.

Inundated with invitations?  Learn to say "no" and don't feel guilty about this.  If you and the person you're caring for become exhausted, it takes all the joy out of the season. Establish a holiday calendar and then stick to it.

Do you love eggnog, wassail, and other special holiday drinks? Enjoy, but don't overindulge yourself. Remember, because alcohol is a depressant and may heighten bad feelings. Nobody needs those holiday blues.
Planning ahead for the holiday season is a task in itself, but it will save you a lot of time and prevent any stressful situations in the future. By gathering your support network, creating a holiday timeline, staying on top of your health, and keeping things in moderation, you'll be able to enjoy the holiday season. Remember what this time is really about—sharing your life with others and enjoying this time of togetherness.