Cancer of the esophagus affects approximately 17,290 people in the United States, and it causes 15,850 deaths per year.
Dealing with this type of cancer can be physically, emotionally, and financially painful. If you are dealing with a lot of financial stress, you may want to explore ways of finding money for cancer patients.
Understanding Risk Factors for Esophageal Cancer
This type of cancer is about four times more prevalent in men than women and that's because it's linked to excessive alcohol use and smoking, which men tend to do more often than women. Although it makes up only about 1% of all cancer cases in the United States, it's more common in other parts of the world.

Treating Cancer of the Esophagus
When the cancer is detected early, doctors typically recommend local treatments. This includes surgery or radiation to treat the site of the cancer. As the issue evolves, your health care team may advise systemic treatments. That includes chemotherapy and immunotherapy as well as other methods that attempt to address the systemic spread of cancer throughout the body. Eventually, you may need palliative therapy. This doesn't stop the cancer. Instead, it keeps you comfortable as the cancer progresses.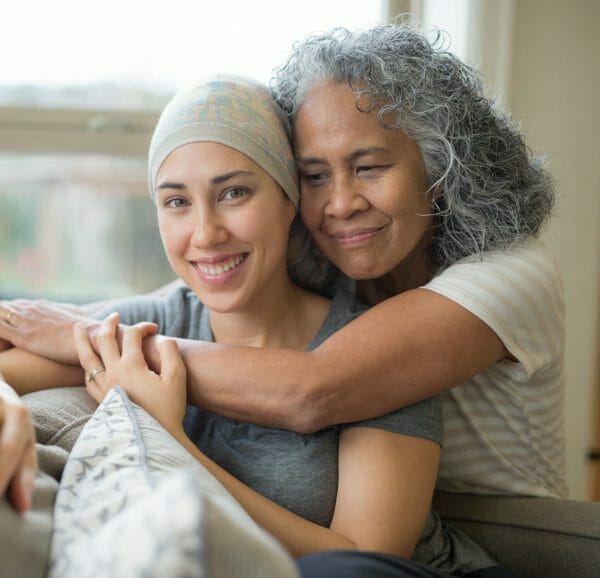 Paying for Cancer Treatment
Unfortunately, paying for treatment for your esophageal cancer can be difficult. But, as indicated above, there are ways to get money for cancer patients to help offset your out-of-pocket costs.
According to the American Cancer Society, the country spends a total of $80 billion on cancer treatment costs annually.
To obtain money for cancer patients, many people simply keep working. In fact, of the 15 million cancer patients and survivors in the country, approximately half are still working. Some are working to defray their financial burdens, but others choose to work to maintain their sense of independence.
For many cancer patients, they don't always have the choice to continue to work or not. Esophageal cancer, in particular, is extremely invasive, and it often makes it impossible to work. If you're in that situation, you may want to look for other resources that provide money for cancer patients so that you can focus on your treatment plan.
Using Viatical Settlements for People with Esophageal Cancer
A viatical settlement is designed to help people with late stage cancer who are struggling with medical bills or who simply need money for other expenses. This type of settlement allows you to cash out the funds from your pre-existing life insurance policy early. Then, you can use this money to help pay for your treatment, medications, transportation, or even your current expenses such as rent or a mortgage, car insurance, or groceries. Some patients even choose to take a vacation and spend time with family or friends.
If you're suffering from esophageal cancer, let us help. At American Life Fund, we provide money for cancer patients in the form of viatical settlements. To learn more, contact us today.