Getting that diagnosis of a chronic or terminal illness can be a devastating blow. Fighting off a disease like cancer, heart disease, ALS, Alzheimer's, or others can be a long, difficult journey. Not only will this weigh on your mental and physical health, but intense medical treatments can be incredibly expensive. You shouldn't have to worry about your financial health while you're fighting for your life. So what is the best course of action?
You could go to a financial institution and ask for a loan but that can be a complicated process and you'll end up owing more down the line. You could try to pick up some extra work, which could also be difficult to do with your health deteriorating. Even meeting with a financial planner may be too late to do any good. What if there was a way to get cash value and a premium payment for an asset you already have, like your life insurance policy? Well, that is exactly the purpose of a viatical settlement. This could be the answer to financing your chronic illness.
What are Viatical Settlements?
If you've never heard of viatical settlement contracts before, you aren't alone. This process is a best-kept secret that has helped many individuals get a lump sum of cash from the sale of a life insurance policy. Viatical settlements are defined as a financial transaction where your life insurance policy is bought from your insurance company by a third party, usually the viatical settlement broker. These brokers shop around for the best price so they can offer you, the policy owner, the best deal for your life insurance.
Think of this as an accelerated death benefit where you receive slightly less of the cash value. If you want to buy back your life insurance policy under normal circumstances, you would lose a lot of money by settling for the cash surrender value. Instead, when a viatical broker purchases your policy, they will sell it to you for a lump sum that is still less than your whole death benefit or face value but much more than the surrender value. This is a great option when you need the money more immediately than your own life expectancy. It can help you pay for medical expenses, afford your current lifestyle, and give you peace of mind while you go through your diagnosis.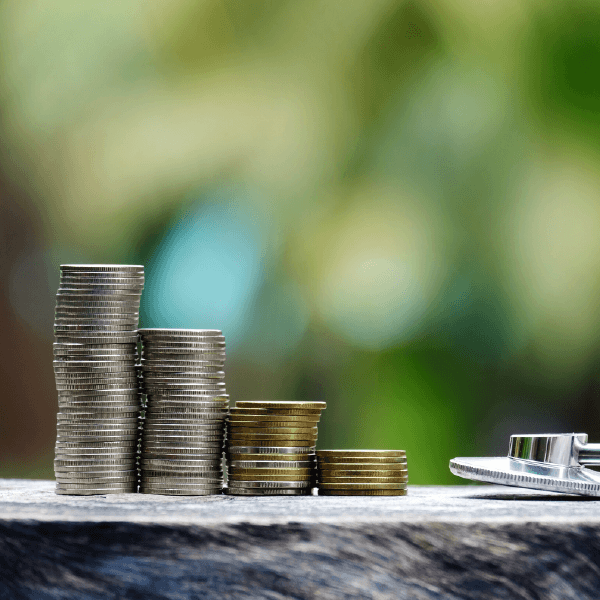 Get money in a timely manner.
The biggest benefit of viatical settlements is how quickly you receive your money. Rather than your family waiting to receive your death benefit, you can use the cash value now for more immediate expenses. A lump sum cash payout, even if it is slightly less than the face value of your insurance policy, will help you afford the treatments you need and keep everything running smoothly at home.
Getting your viatical settlement is an incredibly fast and straightforward experience. You simply apply and find out if you qualify almost instantly. From there, you fill out your application which is swiftly reviewed. Once everything is confirmed you can accept the funds and use them at your discretion. Viatical settlement companies understand that you have a lot going on in light of your chronic illness diagnosis, so settlement providers are usually quick to help you secure the funding you need.
Qualifications for a viatical settlement payout.
Viatical settlements are a great option that has helped so many individuals across the country. However, you do have to meet a few qualifications before you can be approved for this viatical settlement transaction. To qualify, you must have an existing life insurance policy and a chronic illness which is defined as a condition that affects your everyday life. That's it! Pretty simple! There are specifications that will affect your lump sum cash payout such as your diagnosis, how advanced it is, the policy's face value, and other information about your insurance company.
Use your funds freely.
Oftentimes when you sign on the dotted line of this kind of written agreement, there are all kinds of restrictions and rules about how you can spend your money. Well, with viatical settlements, that is not the case. Once you receive your payout, you are free to use it however you see fit, no strings attached. You can use the money for your medical fees and experimental treatments. You can use it to help pay your bills while you are out of work. Or you can use the money to go on that trip you've always wanted to. Once it leaves the hands of the viatical settlement company, they no longer have any claim on how you use your funds. So enjoy the freedom and take advantage of this opportunity.
The process is completely legal and reliable.
Sometimes when a process is too good to be true, people start to doubt if it is legitimate. It is reasonable that you may have some questions about viatical settlements for this reason. Legal precedent has defined your life insurance policy as an asset or a piece of property. So as a policy owner, you have the right to sell your property or use it how you see fit. The use of viatical settlements is on the rise as more people understand the options they have on a legal basis. So if you are considering pursuing this option as a life insurance policyholder, don't fear. It is completely legal and safe for you to sell your policy to a third party and get your cash value.
Don't stress over money while dealing with a disease.
The truth is nobody plans for a chronic illness or a health-related complication in their life. Even if you do have savings, your health can completely throw things off and cause financial strain that you shouldn't be worrying about. Viatical settlement brokers are here to help you. You deserve to live the rest of your life in peace without stressing about income or cash flow. Let a viatical settlement provider offer you that freedom and ease as you transition into this new phase of life.