We all know that it costs big money to develop advancements in the treatment of cancer, from the development of new drugs and treatments to research and even improvements in diagnosis.  In fact, cancer costs are projected to reach at least $158 billion annually by 2020[1]. But what most people don't factor in is the high cost of daily expenses that contribute to these astronomical expenses.  If you or someone you know has been diagnosed with cancer, you already know that co-payments, uncovered prescriptions, travel expenses to appointments, and lost income due to treatment can really add up.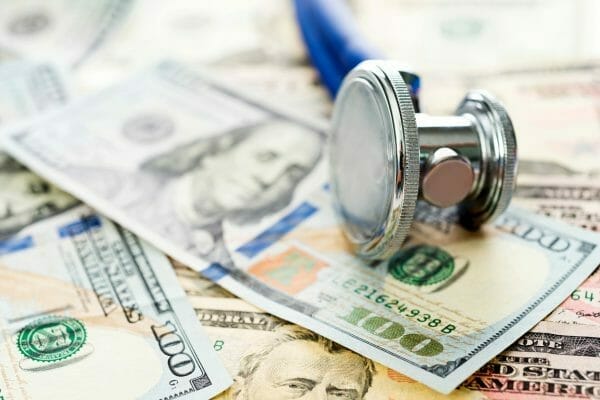 Of course, you can always seek financial help through a variety of resources, including:
 Nonprofit organization
Disability groups, State programs
 Medicaid
 Friends and Family
In addition to reaching out to these resources, it's important to ask for help from your Co-Survivors. Tell friends, family, pharmacists, and disability groups that you need help.  Ask them to make a few calls for you, to find out what resources are available in your situation.  Ask them to help prepare applications for support or assistance.  Let them know you need financial assistance. Most people WANT to help a cancer patient as they face the battle, but they don't know how they can.  It's important to tell your circle of family, friends, colleagues, church members, and others that you need their support.
Patients are often hesitant to bring up concerns about the costs of their care with healthcare providers and might worry their level of care could be compromised.  However, these conversations happen between doctors and patients every day.  It's important to actually have these discussions at the beginning of treatment, so your healthcare provider can provide health care navigators or social workers within their medical institution to assist you. They can also share information on how former patients were able to find help. Don't be afraid to reach out because everybody knows someone who has been affected by cancer and this shared knowledge base brings a wealth of opportunities to you.
If you're fighting cancer, you shouldn't have to make additional sacrifices like skipping necessary medications or cutting food and clothing expenses. If you or a loved one are dealing with increasingly stressful out-of-pocket expenses, there are options for you.  In fact, more and more people are choosing to convert a life insurance policy into much-needed financial assistance during a battle with cancer.  Companies like American Life Fund have solutions that could help ease the financial stress of cancer. To find out more, give us a call to see how we can help in your time of need.