Our Partnerships
American Life Fund takes pride in collaborating with many non-profit organizations, foundations and companies to help inform and assist individuals with a life-threatening disease.
Through our partnerships, it is our priority to provide resources such as financial assistance, healthcare assistance, medication assistance and much more to individuals diagnosed with cancer.
Colon Cancer Alliance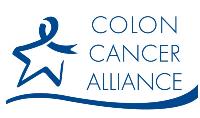 American Life Fund (ALF) is proud to partner with the Colon Cancer Alliance,  the leading national patient advocacy organization dedicated to increasing screening rates and survivorship. The Colon Cancer Alliance's mission is to knock colon cancer out of the top three cancer killers. For every referral received from the Colon Cancer Alliance, ALF will donate a percentage back to the cause.
NeedyMeds

NeedyMeds is an online information resource of programs that provide assistance to people who are unable to afford their medications and health care costs.
To download our Drug Discount Card from our Partners at NeedyMeds, please click on the link below:
American Life Fund – Discount drug card pdf
With This FREE Drug Discount Card:
 Save up to 80% on prescriptions
 No fees or registration
No financial, age, or residency restriction,
Cannot be used with insurance
GiveForward
GiveForward provides free online fundraising pages allowing friends and family to raise money directly for a loved one when they need it the most.
Set up a page in minutes, share it with friends and instantly create a community of support.
GiveForward has helped thousands of families and friends raise millions of dollars online.
From providing fundraising advice, to getting help during a fundraising lull – we've helped and learned from every type of fundraiser.
To start a fundraiser for a friend, family member or loved one today please visit http://www.giveforward.com/organization/ALF
Camp Kesem's Summer Camp For Kids
Camp Kesem MIT is a free, week-long summer camp for children of cancer patients.
Our mission is two-fold: not only do we help these underrepresented children by providing them with a supportive, lifelong camp community that recognizes and understands their unique needs, but we also foster student leadership by enabling college students to develop and manage every aspect of their Camp Kesem chapter, from fundraising and recruiting campers and counselors, to organizing the day-to-day activities at camp.
Interested in partnering with American Life Fund? Please call Erin at 877-297-4592 for information regarding ways to collaborate and to discuss future partnership opportunities. We are always looking for additional organizations and foundations to refer our clients too!